Ages 2 years & 7 months - 3.8 years
Our Preschool has been created to meet the needs of children who are ready to begin Pre-School level skills. The children will be exploring readiness pre-reading and math skills. They will engage in project-based learning that will include Science and Social Studies. The children will be taught to gather information for their projects by investigating the resources in their homes, school, and community.
We prepare our children for a smooth transition into our free Universal Prekindergarten program. The UPK is open is open to all children that turn four within a given year. Children who move up from our age three class have priority inclusion to our Universal Prekindergarten program.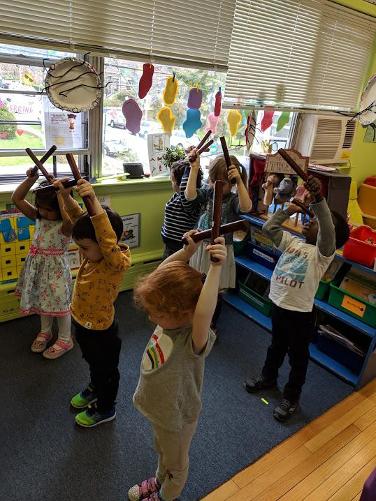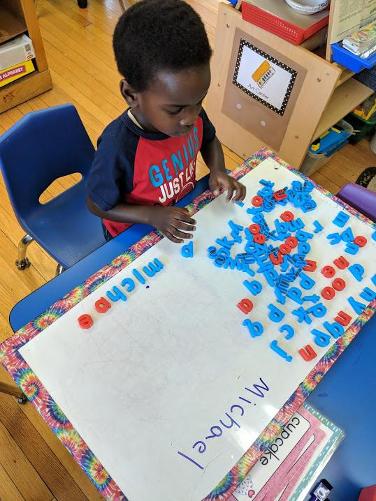 The children's daily schedule will include free choice centered activities. These centers will include math, writing, computer, dramatic play, sand, water, block and arts and crafts activities. The day's activities also include daily outdoor play on our cedar deck and fully fenced backyard. Our outdoor area contains play equipment on a synthetic grass base. On weather appropriate days, our children play on our outdoor play equipment.
For our Tuition Prices and cost of additional hours please contact the school.