Our teachers and staff are dedicated to helping each child discover their unique potential- academically, socially, and inter-personally.
For working parents' convenience the school is open at 7:30 am and provides extended hours from 4:00 pm to 5:50 pm. The full day is from 8:45 am to 3:50 pm. Full day children may arrive from 7:30 am to 8:45 am. In addition our school offers half day and part week programs. The half day program is from 8:50 am to 11:50 am. Half day parents may also add on earlier drop off hours for additional fees.
Children may arrive at 7:30 am. This early drop off is for an additional tuition fee. We also have extended hours past 4 pm for additional tuition fees. Sibling discounts are available.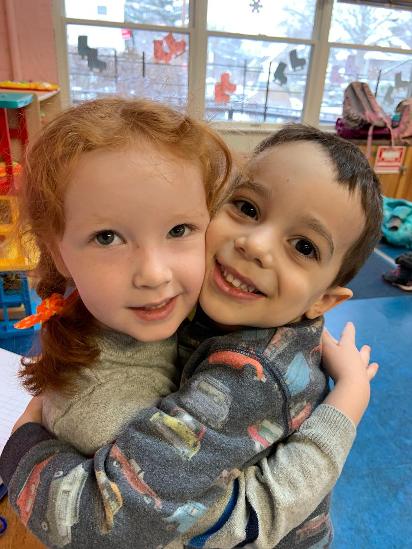 The goal of the Yearling Nursery School is to provide a safe and nurturing learning environment where our children can grow to their full personal potential. We support this growth with appropriate learning activities in all curriculum areas. Our fully licensed staff is there to provide our children with guidance in acquiring skills and in enriching their learning experiences with literature connected to their daily lives. We believe that developing children to be productive classroom team participants will help them to be productive group members in their future lives.